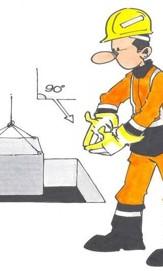 Slinging loads and giving hand signals to the crane operator
Target group
People who sling and lift loads on a daily basis. The minimum age is 18 years. You must have a certificate of medical fitness.
Purpose
Learning basic techniques in order to sling and move loads in a way that is safe, correct and responsible
Learning to communicate with the handler of the hoisting device
You need to login to view the rest of the content.
Login